There are many factors to consider when deciding which place is best to live in Canada. Some people prefer smaller cities while others prefer larger metropolitan areas. Some people prefer a more rural setting while others prefer a more urban environment. And of course, everyone has different budget considerations.
So, what's the best place to live in Canada? It really depends on your individual preferences. But if we looked at a few key factors, we could narrow down the choices.
For instance, if you're looking for job opportunities, Toronto is a great choice. It's Canada's largest city and is home to many different businesses and industries. If you're looking for a more affordable cost of living, you might want to consider a smaller city like Halifax. And if you want to enjoy the great outdoors, Vancouver is a beautiful city with plenty of nearby parks and nature trails.
Of course, these are just a few examples. There are many other great places to live in Canada, it just depends on what you're looking for. So take your time, do your research, and find the perfect place for you.
1. Ottawa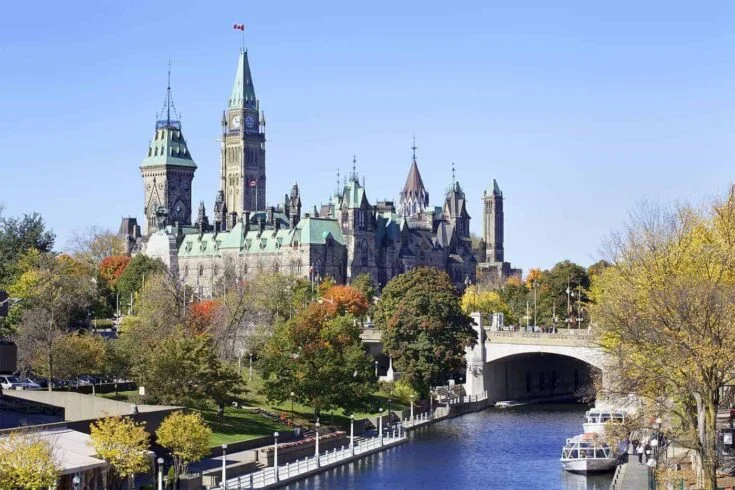 Expatriates often choose Ottawa as their destination. One of the best communities to live in worldwide, the city consistently ranks highly for the quality of life and cleanliness.
Ottawa is a vibrant and youthful city with stunning architecture, a prosperous city centre and lovely neighbourhoods, Thanks to its cultural diversity and a large number of young people attracted to the city by its 2 universities – University of Ottawa and Carleton University. New investment and Canada's immigration drive are expected to cause the population of Ottawa to grow by 3% over the next 3 years, to just over 1 million people.
Ottawa is very clean and it has a lot of green spaces. There are plenty of opportunities for an active outdoor lifestyle, and it's bike-friendly too.
The Rideau Canal, which cuts through the city, provides numerous trails, walkways, running paths, and bike lanes all the way through. When winter comes, the canal freezes over and becomes the world's longest skating rink. There are four distinct seasons in Ottawa, which provide a nice change of scenery throughout the year.
Winter is cold and fabulously bright with tons of winter activities available through the city. Summers can get quite hot and humid. In Ottawa, many services are offered in both French and English, as the city is officially bilingual.